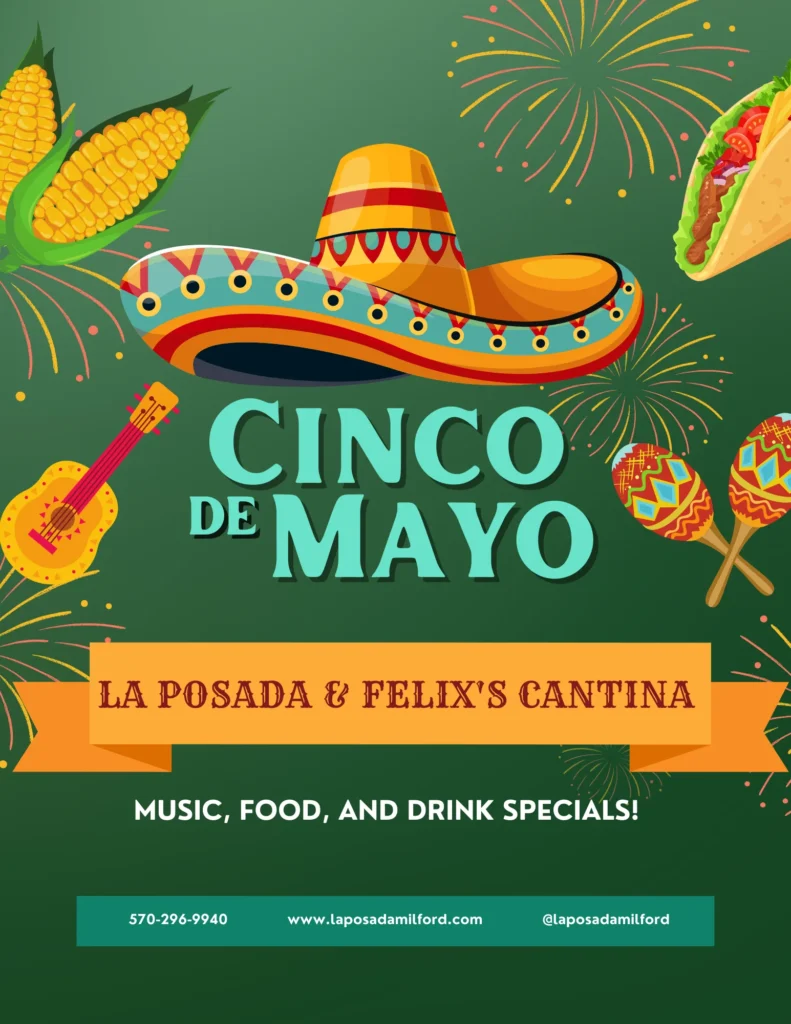 Cinco De Mayo marks our 1 year anniversary at La Posada & Felix's Cantina! Join us for an unforgettable Cinco de Mayo fiesta as we celebrate not only this vibrant Mexican holiday with 3 days of festivities. Kicking off on May 4th with a lively Salsa Social, where you can dance the night away and share your love for Latin rhythms with fellow enthusiasts. Be sure to bring your dancing shoes and immerse yourself in the vibrant energy of our Salsa Social!
On Cinco De Mayo (May 5th), the heart of the celebration, we're transforming our venue into a Mexican Street Food Fiesta, where you can indulge in mouth-watering traditional dishes while enjoying live music, dancing, and special drink promotions. One of the highlights of the evening will be our featured beer, "Dios De Luz Lager," crafted exclusively for us by the talented team at the local Log Tavern Brewing Company. Come and experience a true taste of Mexico as you sip on this refreshing lager and savor the delicious street food on offer!
The party doesn't stop there! On May 6th, we're proud to present "Se Acabo," a tribute to the legendary Carlos Santana, in concert at the Milford Theater. This incredible performance will showcase the vibrant sounds of Santana's iconic music and is the perfect way to wrap up our three-day Cinco de Mayo and anniversary celebrations. Don't miss out on this unique event – get your tickets early and join us for an unforgettable weekend at La Posada and Felix's Cantina!