La Posada Milford Specials
Relax and unwind in our newly renovated rooms designed beautifully with 19th-century architecture to conserve the rich resources of PA. Riverview rooms to make your evenings serene after a hectic day.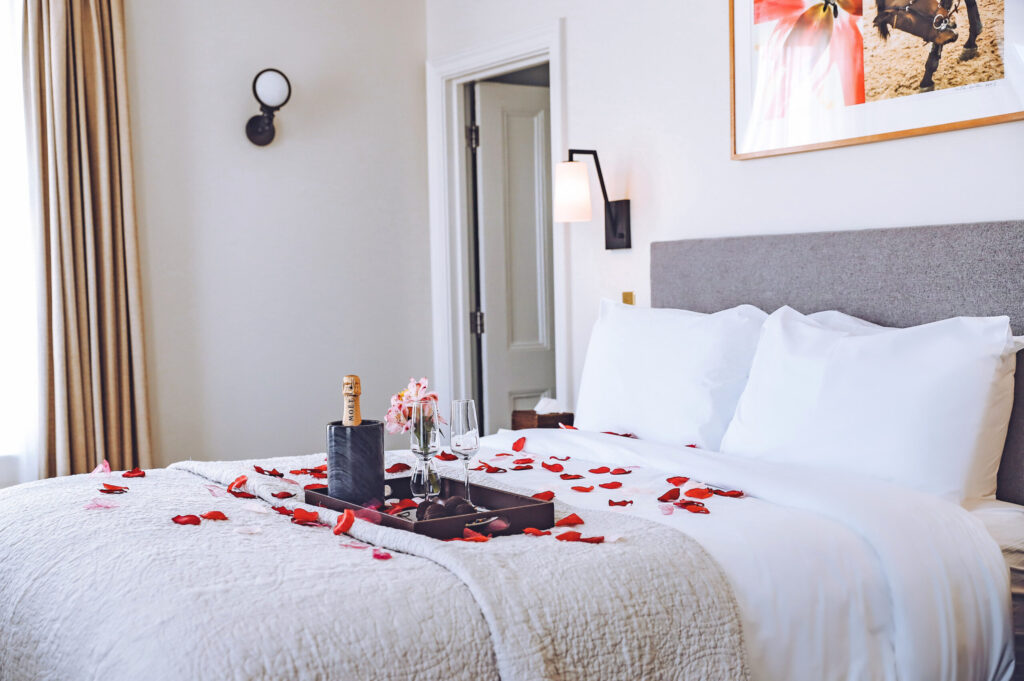 Enhance your stay with your special someone by booking our Romance Package!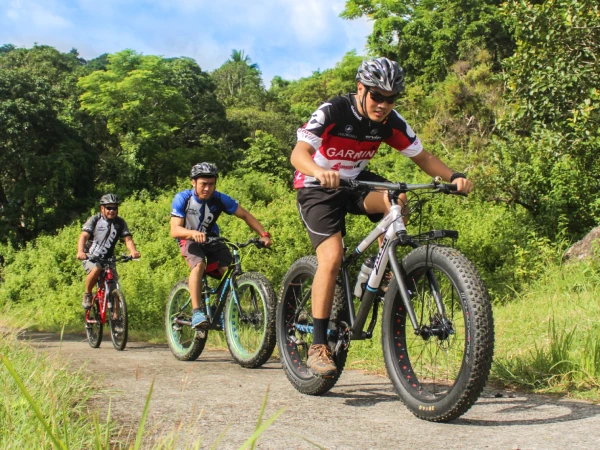 We are pleased to offer a FREE Mountain Biking when you stay with us for a minimum of two nights during midweek, specifically from Monday to Thursday. This exceptional offer is valid between May 30th and September 25th, 2023.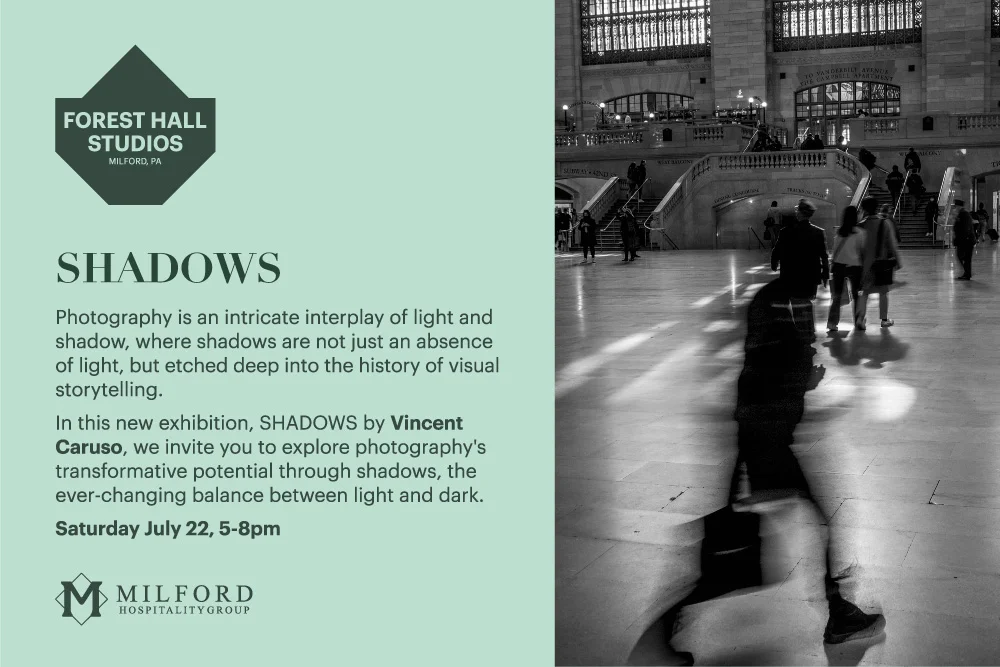 Step into a world of mesmerizing visual storytelling as we unveil "SHADOWS," an extraordinary photography exhibition by the renowned artist, Vincent Caruso.
La Posada welcomes you to enjoy our curated outdoor experiences, designed specifically for the luxury traveler seeking an effortless venture into nature. Our first offering is a "Glamping Style" River Trip Experience, in collaboration with Kittatinny Canoes. Forget about logistics, as our rafting service provides a seamless journey, picking you up directly from your hotel at 10 a.m., transporting you to the launch site, and ensuring your safe return after the exhilarating trip.
NOTE : Tubing is a shorter trip. A 3 mile float launching from Westfall Pa. This is perfect for those looking for an outdoor activity that consumes under 3 hours on the river.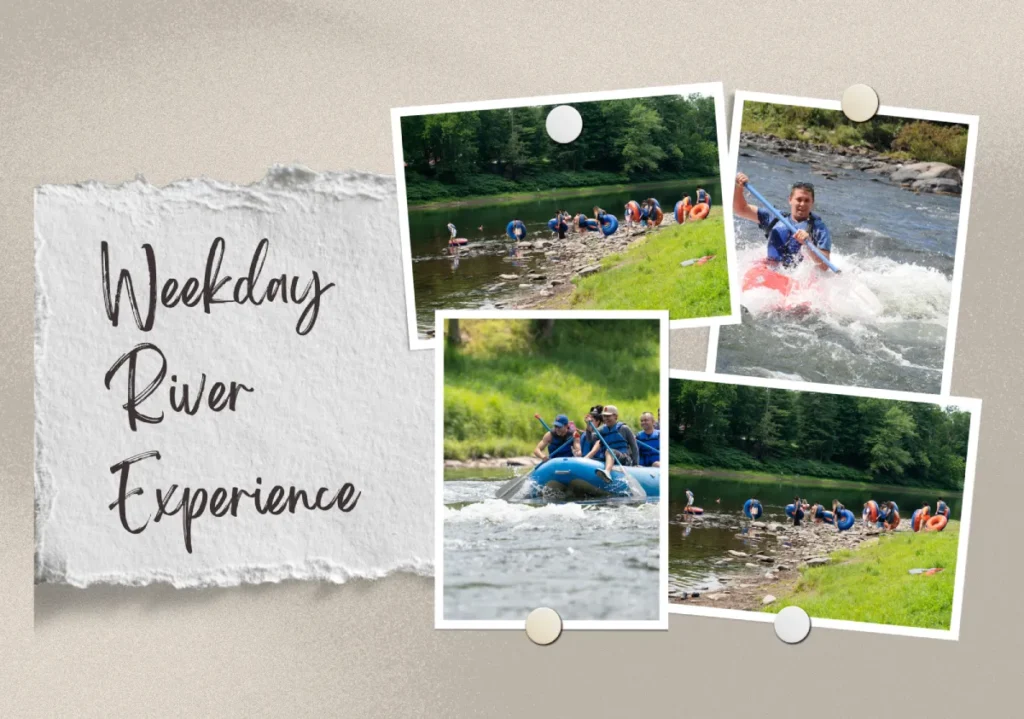 Weekday River Experiences
Enjoy a variety of weekday river activity options. From Monday to Friday enjoy your unforgettable adventure on the Delaware River.
Tubing – $35 weekday
Canoe – $50 weekday
Kayak – $50 weekday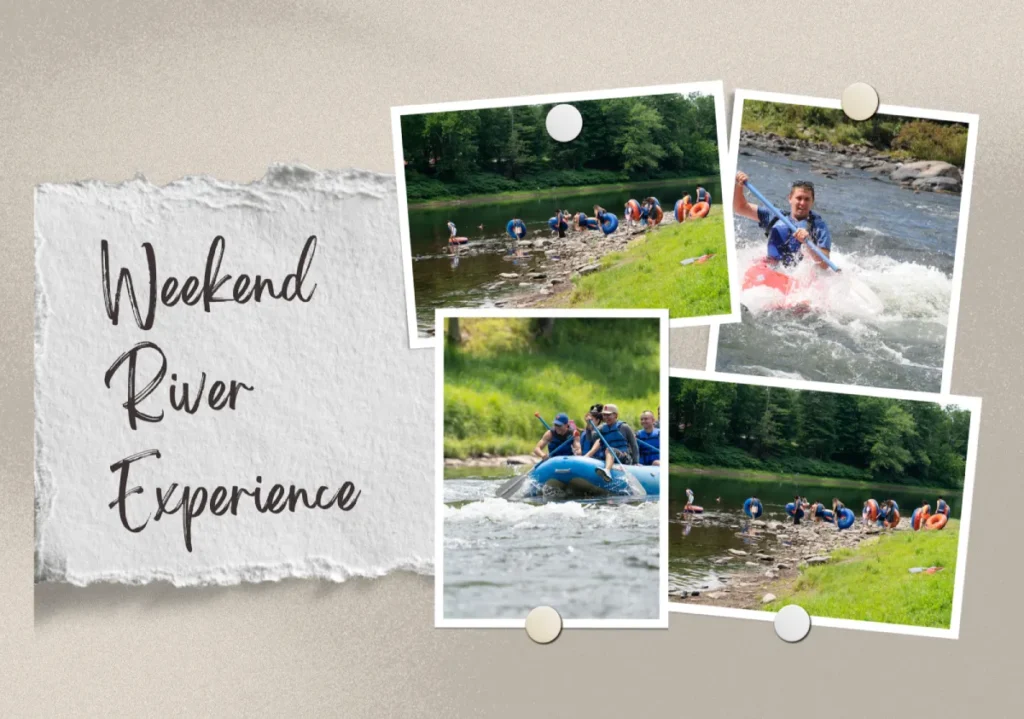 Weekend River Experiences
Enjoy a variety of river activity options. Ranging from an 8 man raft to a single-person tube, you'll enjoy an unforgettable float down the Delaware.
Rafting – $60
Tubing – $35
Canoe – $60
Kayak – $60
If you prefer land to water, our land based outdoors experience include Mountain Biking in partnership with Action Sports. Guided hiking tours with experienced local hiking enthusiasts. And for those looking to re-set and re-energize, a spiritual Forest Bathing excursion will do just that. Experience the great outdoors like never before with these unique offerings.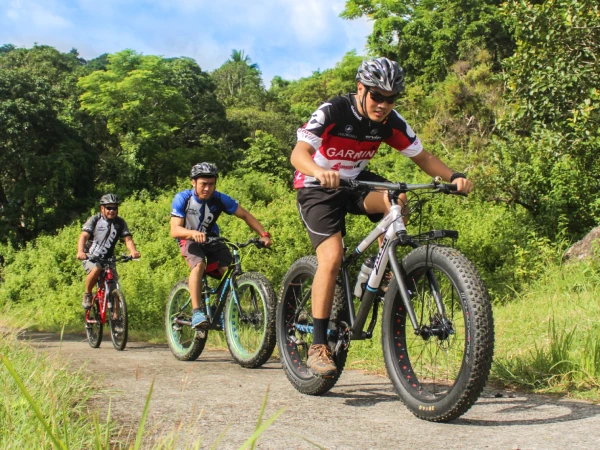 Mountain Biking has never been an easier process. Our partner "Action Bikes & Outdoor" is located 4 blocks from your hotel. They will fit you for your mountain bike and have them ready for you to ride at your leisure. Their experienced instructors will give you a helpful guide to the basics of mountain biking and direct you toward the most popular trails in the area. The cost of this experience is $50 per person and must be booked 24 hours in advance. This experience is available 7 days a week from Easter to Thanksgiving Day.
Experience the beauty of the Appalachian Mountains with our guided hiking tours. Our expert guides will lead you on unforgettable hikes, ensuring an enriching and safe experience while exploring the breathtaking landscapes of this beautiful region. Enjoy all that the Delaware National Recreation Area has to offer.
This will be available on select Saturdays throughout the spring / summer season. COMPLIMENTARY for hotel guests until Labor Day. (Private tours available by request) Dates : June 3rd, 24th July 1st, 8th, 15th, 22nd, 29th August 5th, 12th, 19th, 26th Sept 2nd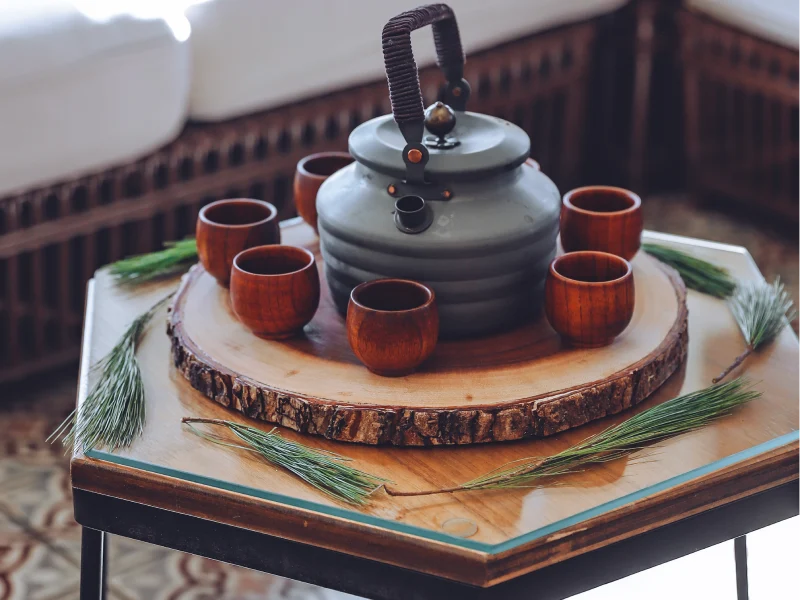 Forest Bathing is the perfect way to embrace the relaxation benefits of the Pocono Mountains. A combination of lite hiking, meditation, and appreciation of your surroundings. Available May 27th & June 17th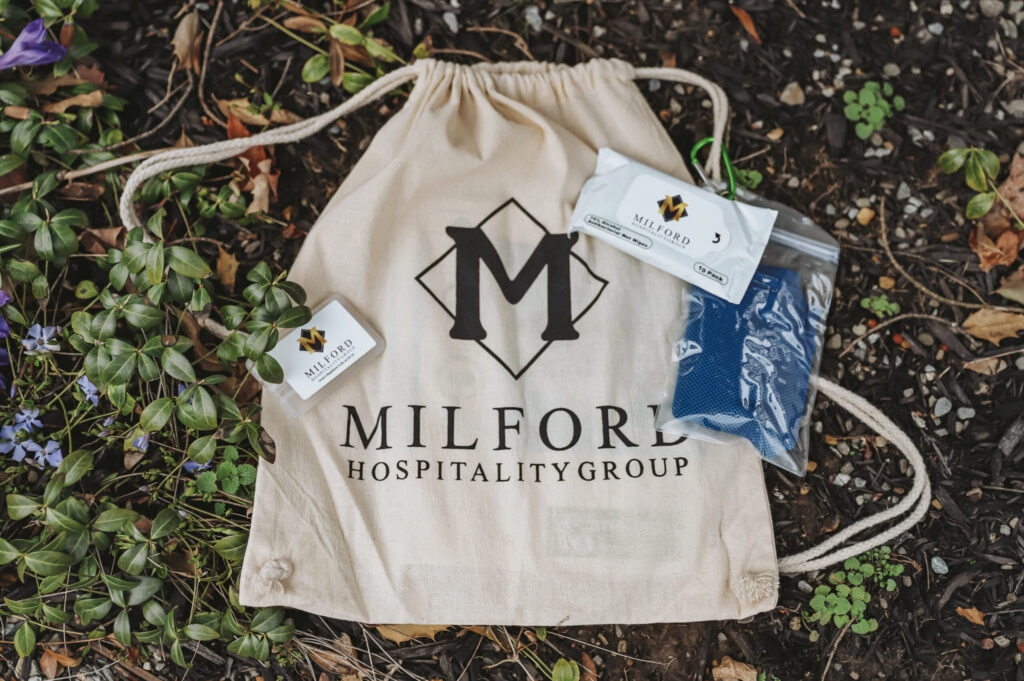 Make the most out of your outdoor adventure in the Poconos with our Outdoor Adventure Kit.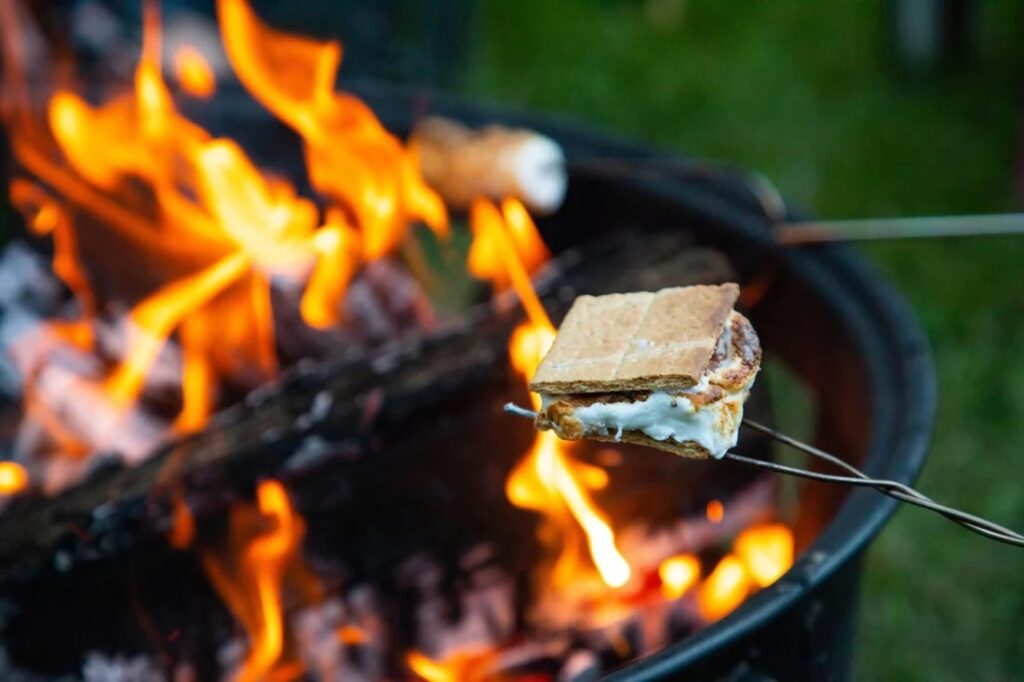 Enjoy a cozy fire-side snack for two in our beautiful garden! Your S'mores Kit will include marshmallows, graham crackers, and chocolate from Electric City Sweets.
Buy La Posada Milford's gift cards today!